When I was a junior auditor many years ago, Chris (one of the seniors on the team) mentioned a book to me called Don't Sweat the Small Stuff. You can now guess as well as I could then what the book is about. I asked Chris if he had read the book. He answered "No, I haven't, but I read the back cover summary." Chris looked at me; he grinned. High irony, indeed, for us bean counters.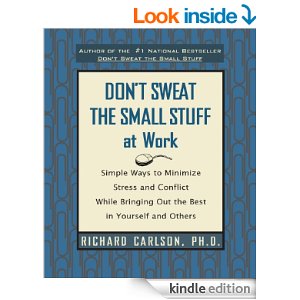 In some ways, the title became a metaphor for my life in which I chased after the big ideas and dreams. I wanted to get a MBA and become a general manager. I wanted to think about strategy, not tactics. I didn't want to sweat the small stuff. Looking back, I had fallen into a trap of lazy thinking. I left Intel because I didn't want to sweat the small stuff as a finance analyst. I wanted to get into YC with my friend (we did build lot of cool things and got a YC interview with Garry and Paul Buchheit). I didn't want to sweat the details of grinding out little details when clearly it wasn't going to lead to a big round of funding.
But, I was wrong. Nothing big gets built until the small things are built. A cathedral, after all, is not built wholesale, but stone by stone. And if it is to be called great, it requires great attention to detail - the craftsmanship, the engineering, the artistry, the proportions envisioned by the architect, everything in detail.
Wiki photo - http://en.wikipedia.org/wiki/File:Chartres_cathedral.jpg
Building something valuable, like the beautiful Chartres Cathedral, requires getting a lot of small details right. Successful web businesses have the right product and distribution channel, and those involve a thousand decisions and matching skills. It is true that no one pays for skills per se, but being able to deliver the right solution will involve sweating the small stuff.
Today, what one detail can you polish that help you build your cathedral?
If you liked this post, you might also enjoy reading The Paradox of Leverage.
Keep looking up!
Suggestions?
What do you want to talk about? Send your suggestion! If you found this useful, please share it and subscribe.